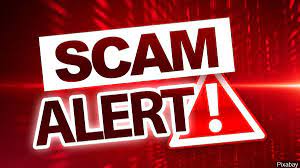 It seems that we have been targeted by scammers on Facebook. A person is impersonating us and sending friend requests to all those that follow us on facebook.
Please do not answer any friend requests or messages from a Shepparton Uniting Church personal profile.
The Shepparton Uniting Church DOES NOT send friend request through Facebook and we DO NOT cold contact people via facebook messenger with a wave, then ask for people to give money for any reason via messenger.
Never give money to someone that contacts you through Facebook.
If you are contacted by this scam profile please report the account as false to facebook straight away. If you are able please go to our facebook scam warning post and share so others do not get caught by this scam.