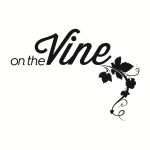 Below you will find copies of "On The Vine".
"On The Vine" is a resource that we hope will inspire, equip, and bring awareness of Shepparton Uniting Church, its activities and affiliations and invigorate individuals in their faith journey.
It is a free resource published 3 times a year. It is available in hard copy or digital forms.
Back Issues
Issue 19: November 2019 – April 2020
Issue 18: July-October 2019
Issue 17: March -June 2019
Issue 16: November 2018- February 2019