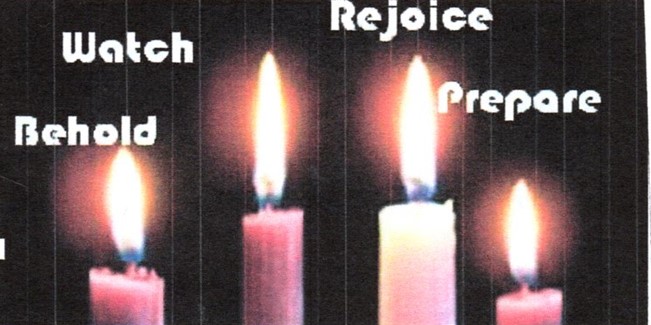 Waiting is certainly one thing we're accustomed to just now – waiting for announcements of new re-strictions, lockdowns, freedoms, pathways out of the pandemic. Waiting to hear what will or will not be possible this Christmas.
There has been an anxious wait for the availability of vaccines, as the only real solution to our currently restricted way of life. So we celebrate the good news that, while later than we hoped, we move towards the key targets that trigger new freedoms.
And so, to Advent – when we're reminded that we are still waiting – for Christ to bring all things to com-pletion. There is unfinished business in the struggle against evil. How has the pandemic changed us? How has it changed the way we think about and experience hope, peace, joy and love?
Join with people across the Presbytery of North East Victoria to share, dream and pray together in this Advent Season.
Sessions will be held via Zoom in the comfort of you home with two days to pick from:
-Wednesday afternoons – November 24, December 1, 8, 15, at 2.30pm
-Sunday evenings – November 28, December 5, 12, 19, at 6.30pm.
The studies will be led by Brian Spencer from PNEV and the Waranga Cluster, and Cynthia Page, minister at Eaglehawk and Marong UCA.
Participants will interact initially as a large group before breaking into groups for discussion.
We will re-convene as a single group to draw together the threads of our discussion and a time of prayer.
Register in advance. Email Brian Spencer brianspencer@northeastvicuca.net.au or
register directly at: https://zoom.us/meeting/register/tJArf-ytpzgiGNO5jG89PtFYLJX4sBXX2Js5
After registering, you will receive a confirmation email containing information about joining the studies.