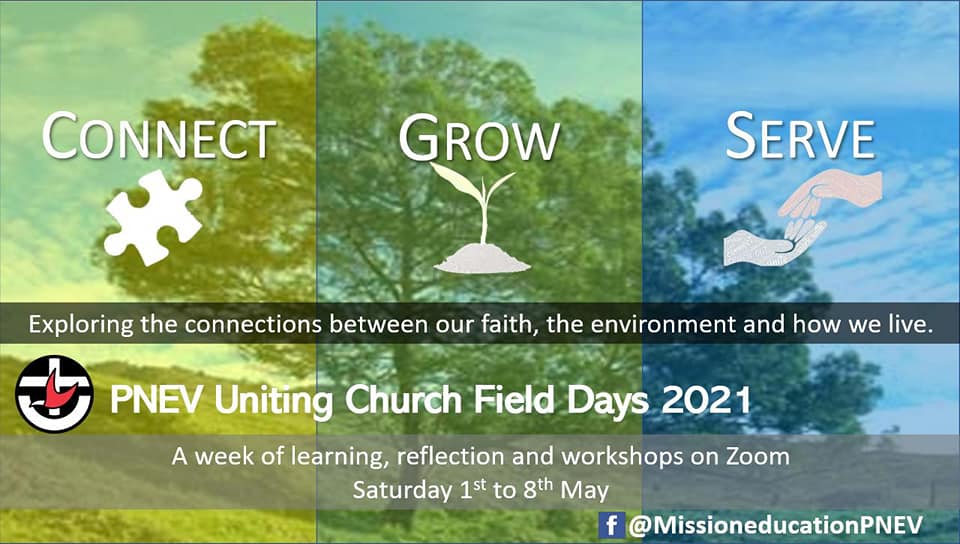 Under the banner of Connect-Grow-Serve, the Presbytery of North East Victoria took us through a series of online studies and workshops that explored the connections between our faith, the environment and how we live.
These workshops were via zoom between the 1st and 8th of May 2021. They were recorded and have been uploaded for personal or shared use.
The recorded videos can be accessed via this link on our website.
Alternatively, they can be viewed via the Presbytery of North East Victoria Youtube Channel or the Presbytery website, the website also has links to a podcast and other extra material.