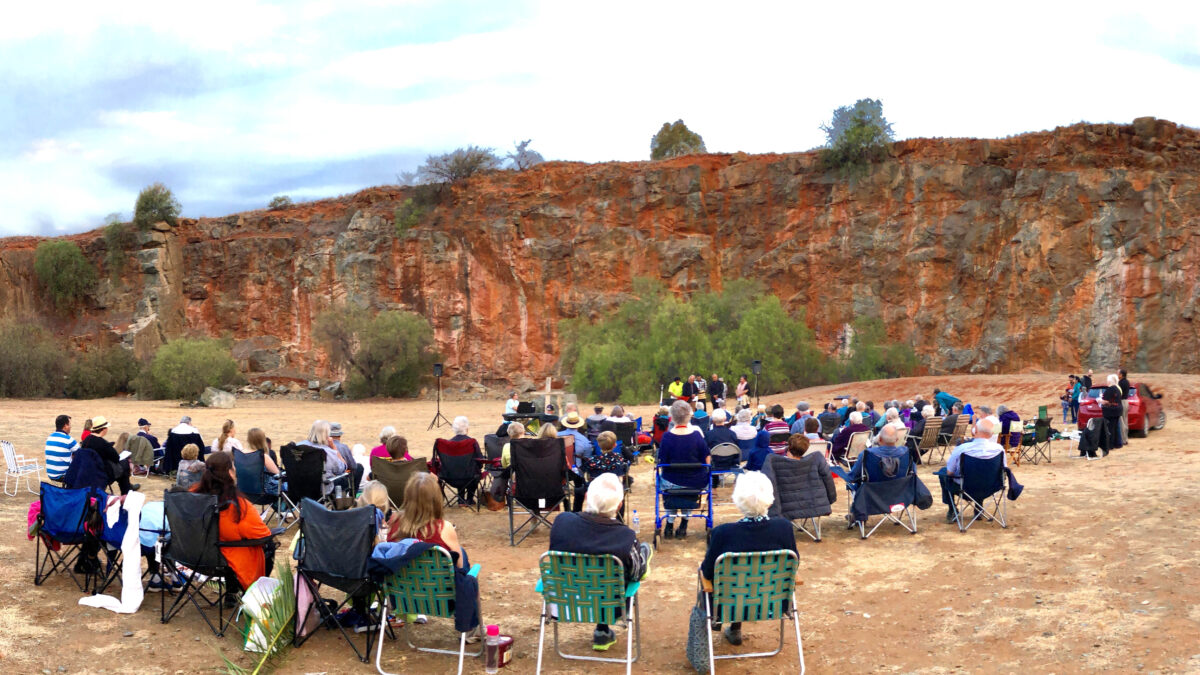 Join the Dookie Congregations at their Ecumenical Palm Sunday Service at the Dookie Quarry.
All are welcome!

Service begins at 4:30pm, Sunday 2nd April 2023. Gates open at 4pm.
Bring your own everything, chair, rug, coat, food, thermos, soft drink, torch and insect repellent.
Directions: Park at the Dookie Recreations Ground and it's a short walk to the Quarry.
In case of wet weather: Meet at the Dookie Uniting Church, Curtain Stree, Dookie.